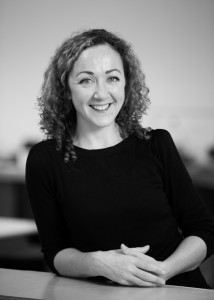 Melissa is the founder of Socialbee, an innovative service committed to creating fun and memorable experiences in the customer's home, office or community. The Afternoon Tea and Tunes package is just one of her many bespoke package offerings.
Melissa on Twitter: @curley_melissa 
Bringing the buzz home
Inside the Fex HQ in Dame Lane, there is a 'dynamic hub of professionals' who are 'committed to excellence.' Fumbally folk are an industrious bunch, but they are also a convivial group of merrymen, committed to camaraderie and social sophistication.
Busy Bees make time for tea
This delightfully social side to the Fumballiers was plain to see at a recent Afternoon Tea event that was hosted at FexHQ by my new company SocialBee. The afternoon of merriment included relaxing jazz on the record player, a decadent spread of finger sandwiches, freshly baked scones and divine sweet bites, all catered by SocialBee's own professional chef, and a selection of loose leaf teas specially selected for SocialBee by Clement & Pekoe tea merchants.
From the photographic evidence of the Fumbally Afternoon Tea party, we can safely say that fun was had and memories created (click to enlarge).